Reasonable Rates & Convenient Scheduling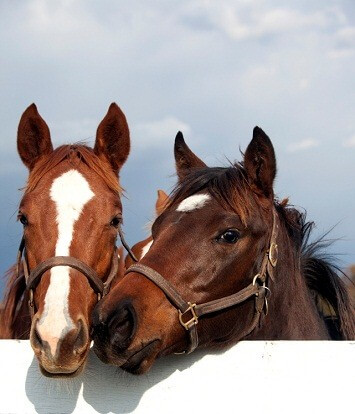 Dr. Warren is pleased to offer a variety of payment options for veterinary equine dental care. Please note: Payment is required at the time of service. Texas Equine Dentistry does not bill clients.
Methods of Payment
For your convenience, the following methods of payment are accepted: cash, all major credit cards, debit card, and personal check with appropriate identification. Please note that there is an additional 2.75% charge for credit card transactions.
Please contact us with any questions about veterinary fees.
Pricing
Texas Equine Dentistry typically does not charge a fee for farm calls. Standard pricing with a minimum number of horses served includes travel, sedation, oral exam, teeth floating, and equilibration.
If you are unable to meet the minimum requirement for no-travel-fee service at your own facility, you may arrange for neighboring barns and owners to participate in your service trip. Please contact us to discuss any pricing concerns.
Cost for basic service ranges between $135 - $165 per horse, depending on the number of horses treated. This price range covers 90% of the horses in Dr. Warren's practice.
Basic service includes:
General health exam
Sedation with Dormosedan
Dental examination
Dental float to remove sharp enamel points and hooks
Equilibration to achieve three point balance between incisors, cheek teeth, and the temporomandibular joint
Bit seats
Minor incisor teeth reduction
Canine teeth reduction
Reversal of sedation if needed
Owner copy of dental record
Additional advanced dental procedures:
Wolf teeth extraction: $30.00
Extraction of retained baby teeth: $10.00 - $35.00
Advanced incisor reduction: $25.00 - $65.00
Tooth extraction: $25.00 - $350.00 depending on if nerve blocks or general anesthesia are required.
Extra services:
Sheath cleaning: $25.00.
Coggins testing: $32.00.
Contact us to discuss your specific horse dental needs.
Scheduling
If you are located anywhere in the state of Texas, our services may be available to you! In addition, we treat horses in selected areas of the state of Arkansas.
Due to Dr. Warren's travel schedule, it is best to arrange an appointment prior to a problem surfacing. As in any medical issue, preventive maintenance is more medically and financially manageable than an acute dental situation. Regular dental care prevents more serious veterinary diseases as well, along with the resulting pain and behavioral problems.
At times, distance may be a challenge for scheduling an immediate appointment. However, Dr. Warren is able to arrange a visit to your horse barn as he acquires a number of patients from your area or travels through your general vicinity.
Preventive horse dental care and maintenance visits can be scheduled well in advance for convenience in planning, effective budgeting, and coordination of routine veterinary services.