Contact Texas Equine Dentistry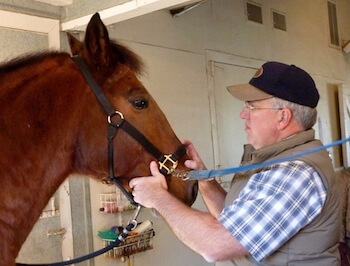 Dr. David Warren treats horses in Texas and beyond.
While Dr. Warren originates from South Central Texas, his horse dental practice is widespread. He frequents San Antonio, Austin, Victoria, Corpus Christi, and surrounding areas.
"I can be found just about anywhere in the state of Texas," Dr. Warren tells us, "and I've even been known to treat animals in Arkansas."
Learn more about the Texas Equine Dentistry pricing and scheduling system.
How to Reach Texas Equine Dentistry
Contact Dr. David Warren to schedule a visit to your barn by phone, text, or email:
Cell/Text: 361.645.5109
Email: davidwarrendvm@gmail.com
Texas Equine Dentistry
David Warren, DVM
P.O. Box 298
Weesatche, TX 77993